Contact information:
Walt Page, CTTP, IOM
Executive Director
wpage@jamestowntn.org
931-879-9948 Office
931-397-4304 Cell
Leann Smith, CTTP
Director of Tourism & Membership
leanns@jamestowntn.org
931-879-9948
Misty Harding
Office Administrator
misty@jamestowntn.org
931-879-9948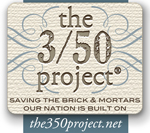 ---
New Member Spotlight
HODGKINS ART & FRAMING
125 Yellow Creek Run
Jamestown, TN 38556
931-879-7656
Butch & Cheryl Hodgkins
UPPER CUMBERLAND FEDERAL CREDIT UNION
6829 South York Highway
Clarkrange, TN 38553
931-863-9433


CURVES
407 E Central Avenue
Jamestown, TN 38556
931-879-7273
Jill Jones, Owner
ADVANCE IMAGING
1211 US 127
Jamestown, TN 38556
931-879-7776
Cindy Smith, Owner
Fentress County Tourism Website
WCTE Discover Fentress County Video
Shopping, Lodging & Dining Guide
Fentress County Agricultural Fair Website
Fentress Courier Newspaper Website
Upper Cumberland Tourism Association
Cumberland Plateau Nature Trail
Fentress County Genealogical Website
Fentress County Historical Society Website
State of Tennessee Driver License Information
News and Events
Three-Star!!

Fentress County has again been awarded Three -Star Certification for 2013-2014!!
Community Events:
Board Meeting Schedule - RSVP Here
Joint Economic & Community Development Board Meeting
Thursday, December 19, 2013
Progressive Savings Bank Training Room
11:00 AM Executive Board
11:30 AM Full Board
Industrial Development Board Meeting
Friday, January 3, 2014
8:00 AM at First Volunteer Bank
**************************************
CLICK HERE FOR OUR 2013 SHOP AT HOME HOLIDAY COUPONS
Welcome To Fentress County, Tennessee!

We invite you to browse our site for a taste of what Fentress County has to offer. With a county population of under 17,000, moderate climate, growing equestrian community, and plenty of gorgeous views and rich history, Fentress County is a unique and diverse area. Whether you come for a short visit, extended stay, or choose to make your home here - you're going to love the beautiful scenery and peaceful lifestyle we appreciate so much.
Fentress County is located on the Cumberland Plateau, and sits on the eastern most section of Middle Tennessee. Operating on Central Time, our neighbors to the east of us refer to us as being on "slow time".
Most new residents are moving from urban areas and the southern coastal states. More folks are coming to appreciate the beauty and serene atmosphere of life on the plateau, here in "Big South Fork Country". Having easy access to Big South Fork National River & Recreation Area, Pickett State Park, and Dale Hollow Lake; residents and visitors alike are enjoying country living.
Fentress County is known as the Trail Riding Capital of the Southeast to the equestrian community with hundreds of acres of trails, overlooks, unique geological formations, and waterfalls. Many horse campgrounds, cabins, and stables are located in the county and in and around the parks.
You're sure to find something to keep you as busy or relaxed as you'd like with activities such as horseback riding, hiking, biking, fishing, hunting, ATV riding, camping, rafting, canoeing, swimming, shopping, exploring, and visiting local sites and attractions. Whether you explore by foot, horseback, boat, ATV, car, or RV - you're going to love this place!
Although tourism is a huge part of the local economy, agriculture also has its place. The gently rolling land is conducive to cattle and other farm animals and is well watered by creeks and ponds.
THANKS TO OUR 2013-2014 EVENTS GOLD SPONSOR, MOUNTAIN BARN BUILDERS
Click logo for website
Request a Fentress
County Map Here


Access the new online map by Community Link
---
Visit the Tennessee Dept. of Economic and Community Development http://www.state.tn.us/ecd/
We are also the originators and serve as headquarters for the World's Longest Yardsale. Learn more about this 675-mile event at www.127sale.com . Plan to attend the 2014 Sale August 7th-10th.
For complete visitor information on Tennessee, click here